Being a writer has many different challenges: grammar, word usage, plot, picking just one story to write. Then there are queries, selling your book, marketing, trying to sell the next book, maintaining a career, and on and on. Many of the latter I haven't experienced yet, though I'm really hopeful I will, but the challenge I find most daunting is time management.
And I don't think it matters if you're a new writer squeezing it in between work and social life, or an established writer who is juggling signings, writing the next book, and marketing the one that's out there. We all have demands on our time and the trick is finding the right balance for what works for our life and our careers.
I remember when I first started writing I was a new stay-at-home mom. Those were a couple of easy years. I was used to working 40-60 hours a week, taking my kids to daycare, and still keeping the house clean, spending time with family, and getting everywhere we needed to be on time. Suddenly I had entire days open to me. My house had never been so clean, I made cupcakes for every classroom holiday, I volunteered for every gymnastic meet and school field trip. Writing was Cinderella going to the ball if all her chores were done. The stepmother found infinite problems for Cinderella to overcome, and I did the same thing to myself.
There was a lot of guilt in those early years. I wasn't staying home to become a writer; I was staying home because our move made it difficult to find a job in my previous career and because we expected to have more children. It was the logical choice. And writing was just the frosting on the cupcake.
So I prioritized everything over writing. But it slowly began to gain on me. Even though I felt guilty for letting that laundry pile up, I just wanted to finish that chapter. And the dishes needed to be done, but I had some more research to do. I was torn between accepting that writing was a job I wasn't getting paid for, and being the wonder-mom I expected myself to be. After all, my husband was working full-time, I owed it to him to have dinner on the table, the house clean, and laundry done, right?
Yeah, maybe. But that wasn't really working in my situation. My husband wasn't placing those expectations on me, I was doing it to myself. As my writing became more and more important to me, and it became clear that I was actually good at it, my priorities slowly shifted. Until one day I decided this was going to be a career, not just a hobby I fit in between babies and housework.
I became selfish. I had to. My older kids were in school full time already, but I needed to put the younger ones in daycare. Yup, I was paying out money so I could write. The guilt compounded, even though I needed this for my career as well as my sanity. (Turns out I'm not the most maternal-stay-at-home mom kind of person.) I needed a career—and I'd found one I absolutely loved—for my own mental health.
And don't think I wasn't judged on this. Family and acquaintances alike made comments like, "You're kids go to daycare? But you stay home?"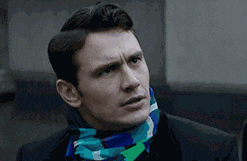 Adding their judgment to my own self-generated guilt was a wonderful mix of anxiety and incrimination. But you know what? I stuck with it. My husband supported me. That was really important. I'd never have been able to do what I did without him and his unquestioning support. I get that not everyone has that luxury. Of the supporting husband or the means to pay for daycare when you aren't actually bringing in any dollar signs yourself. And to be clear, this wasn't full time. It was two to three days a week.
See, even now I can't get away from the guilt.
But back to the point. You have to be selfish with your writing. And this can apply in many different ways. Of course you have to set priorities, and children, significant others, work and many other things often need to take a front row seat. But that doesn't mean that every second of your time needs to be devoted to them. It's okay to bring store-bought cupcakes to your child's recital, no matter if those Pinterest Moms look down their noses at you. And yup, I used to be one of those Pinterest Moms. But I like the view off my self-imposed pedestal a lot better.
Sometimes your significant other needs to help with the kids, or the chores. Maybe your mom can baby sit. Or maybe your friends will have to understand that you can only go out once a month instead of every weekend. Sacrifices need to be made, on your part and sometimes on other people's part too. But that's where your priorities need to come in. Make a list of all the things you have to do and the things you want to do. Try to determine how much time you can allot to each one, or if some need to come off the list for the time being. It's all about what works for you.
Yes, there will be guilt. You'll create some, and those you love will create some. There will be sacrifices. Sometimes your own sacrifices, and sometimes from others. But as long as it's all in moderation, it's okay.
For my own case, I had to make writing a part of my life, not a hobby or just something I enjoyed. I still give up writing days now and then for classroom parties and to nurse a sick toddler, but everyone in my family knows it's my job. Even if I'm not getting paid yet. They see me writing at my desk, and they know that they can interrupt me if they need to, but that Mommy is working. They know they can't stay home from daycare-day just because they don't feel like going. They know our house isn't the cleanest or most orderly in town. Okay, they may have accepted it's the literal worst, but they also get another benefit.
They see me being dedicated to something: a dream.
They see that they are the most important parts of my life, but there is value in me and my achievements as well as their own. They see me never giving up, working hard, and believing in myself.
So be selfish with your writing. Within reason, of course. Because whether that book ever gets published, whether you ever make any money, whether another person beyond your CPs ever read your words: there is value in pursing a dream and investing in yourself.